When you join a Toastmasters club, the very first speech you give is called an "icebreaker" (also written "ice breaker") speech. Your aim by giving this speech is to "break the ice." In parties and similar events, breaking the ice usually means playing games or starting conversations with people you haven't met or don't know well. In icebreaker speeches, you basically just introduce yourself to your fellow club members. 
In an icebreaker speech, you can basically include anything related to you. You can talk about your family, hobbies, favorite things, and anything else you might want to mention. While most Toastmasters speeches tend to be between 5-7 minutes (while this may vary from club to club, so make sure to check), an icebreaker speech is usually closer to 4-6 minutes. While this may seem like a while at first, you will realize eventually that it isn't really that long! Just make sure to go at a steady pace, and focus on the content, not too much on your audience. (In other words, remember to focus on what you're saying, not only on how your audience is reacting. You don't want to become so obsessed with what they think that you don't put enough effort into the delivery.) Don't worry, the time will fly by! 🙂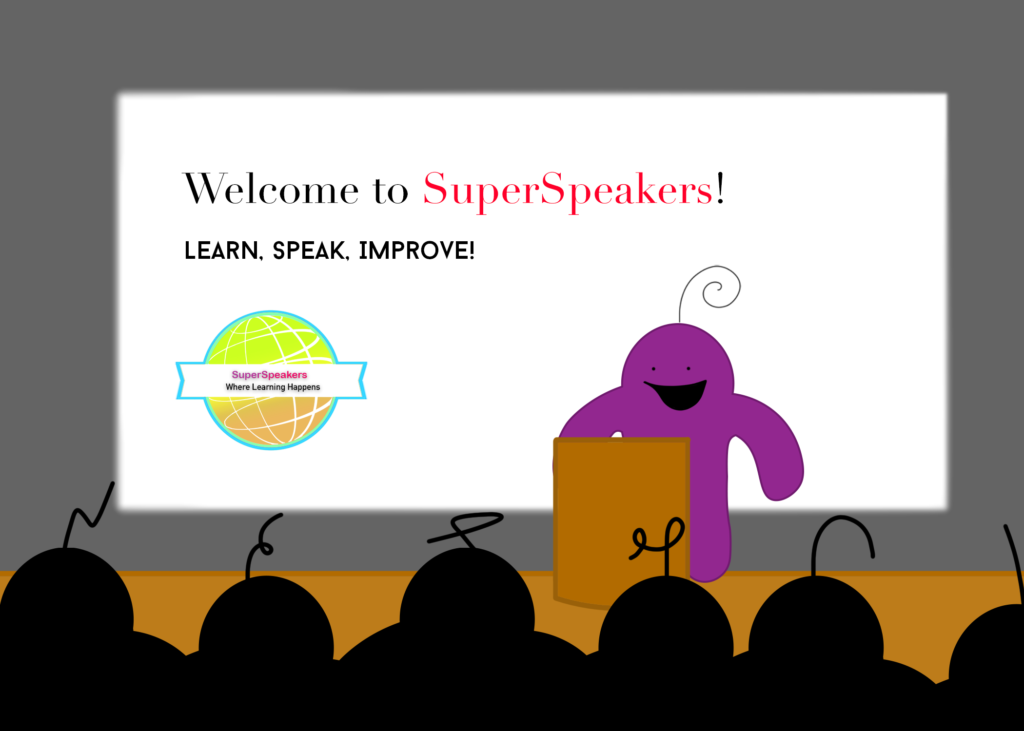 Giving an icebreaker speech can be fun and help others get to know you on a more personal level. They aren't easy to give, but they can be done, and it feels great to have gotten through one of them. While it can be nerve-wracking to give the speech, most of the difficulty in an icebreaker speech is in writing one to begin with. So how can you write a good icebreaker speech? Well, to help you on your way, here's some tips:
Cover the basics. Before getting into the details, make sure your audience gets to know some basic information about you. While what one considers important information to an introduction may change from person to person, there's always some things that you need to include. For example: your name (and you might want to make the pronunciation of it clear, just in case :D), your age, your grade, your hobbies, your family members/pets, your school, etc.
Share some interesting details. If you already shared that, for example, you love watching movies, you can share what your favorite movie is. (If you're a huge fan of something, you could share that! There's always a chance you'll meet someone with similar interests because of it. In fact, I've met several fellow Potterheads that way!)
Tell a story! While this isn't really required to be an entertaining speech, feel free to make it into one! Telling a cool story about yourself can be a great way to help your audience relate to you. (If it's a funny story, even better!) You can make the story flow in your speech by connecting it to something you said before. For example, if you already said you go to a certain school, you can transition by telling a story of something that happened at school. 
Relax. Everyone in Toastmasters, has at some point given their icebreaker speech. It might make you nervous at the time, but you'll do great! Toastmasters is an environment where no one cares if you make a few mistakes! It'll help you learn and grow as a speaker. Make sure you listen carefully to your evaluation and find some skills to focus on next time.
Prepare. You should practice for all speeches you give, and your icebreaker is no exception, especially if it's your first time! Practicing until you have your material down can help you make the most of your speech, even through your initial nerves. 
And you're all set! Enjoy creating your own icebreaker speech!
To continue reading this article or receive future blog articles when they are posted, please subscribe.  Please note that we take your privacy seriously and do not share your details with anyone! If you are interested in our ebook, please check out "Public Speaking for Kids – An Illustrated Guide!"